Mergui adventure I (6D/5N) Book Now!

Tour Code: LMTT-MERGUI-001
Duration: 6 Days 5 Nights
Islands covered: 115 Island; Nyaung Wee Island; Bo Cho Island; Kubo Island;
Salet Galet; Kyun Phila and Cavern Island
Activities to enjoy: Sea Kayaking; Swimming; Sun Bathing; Jungle Trekking;
Mangrove Forest Kayaking; Snorkeling; Sport Fishing;
Bird Watching; Kite Flying; Talking to Salone people (Mokens).
Itinerary:

Day 1: Kawthaung - 115 Island - Nyaung Wee Island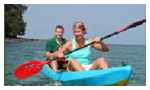 Our service starts from Myoma Jetty in Kawthaung. Embark on Mergui or Ayer Princess to start the exploration. Depart to 115 Island. Take a rest while the crew and the cook prepare lunch. Enjoy the lunch onboard. After lunch, free at leisure to explore the beauties of 115 virgin island. Exciting activities are sea kayaking around the island, snorkeling, fishing, jungle trekking, swimming and sunbathing on the beach. And then depart to Nyaung Wee island. Enjoy dinner onboard. After dinner, enjoy the stars and the peacefulness of Andaman Sea. Overnight onboard nearby Nyaung Wee island.
(Meal:-/L/D)

Day 2: Nyaung Wee Island - Bo Cho Island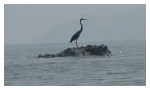 Enjoy your breakfast prepared by the chef of Mergui or Ayer Princess. After breakfast, one can take a walk around Salone (Moken) village. And then continue to Bo Cho island. Arrived at Bo Cho island (Makyone Galet Village) and lunch onboard. Observe around the island. One can study by walking around the Bo Cho island. Dinner and overnight onboard nearby Bo Cho island.
(Meal:B/L/D)


Day 3: Bo Cho Island - Kubo Island - Salet Galet Island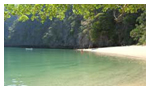 After breakfast, depart to Kubo island. One can study by walking around the island. After lunch depart to Salet Galet. Paddle around the island and observe the mangrove forest without any trace of the human being. In the evening, opt for the sublime peace of deserted white-sand beach of Lampi Island – the only protected forest and the island of Mergui Archipelago. Dinner and overnight on board nearby Salet Galet island.
(Meal:B/L/D)

Day 4: Salet Galet - Kyun Phila (Great Swinton) Island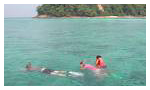 After breakfast onboard, enjoy snorkeling nearby. Depart to Kyun Phila also known as Great Swinton Island – one of the most beautiful islands in Mergui Archilepago. After lunch, enjoy the leisure time such as swimming and sun bathing on the beach, snorkeling on the corals, sea kayaking and fishing. Enjoy your farewell seafood barbeque dinner on the island as island has the beautiful long beach. Overnight onboard or on the beach with tents.
(Meal:B/L/D)

Day 5: Kyun Phila - Cavern Island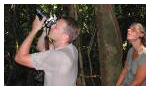 After breakfast, proceed to Cavern Island. Enjoy kayaking around the island and have lunch. When the tide ebbs, one can enter the cave nearby. Dinner and overnight onboard nearby Cavern island.
(Meal: B/L/D)


Day 06: Cavern Island - Kawthaung
After breakfast, enjoy the last day of the trip on Cavern Island beach. Leave for Kawthaung in the morning. Enjoy lunch onboard. Cheers for your successful exploration trip to Mergui Archipelago with the complimentary champagne on approach to Kawthaung Jetty. Arrive back to Kawthaung.
(Meal:B/L/-)

N.B: Depending on the flight time, the departure and arrival time of package program will be changed. In case your flight arrives in the afternoon, we suggest you to stay at hotel and start the program, next day. If the trip starts in the afternoon, we will still count it as Day 1. Flight arrival is usually in the afternoon. But if your flight arrives in the morning, then, you can start the program same day and we will count it as Day 1 regardless of how early in the morning.